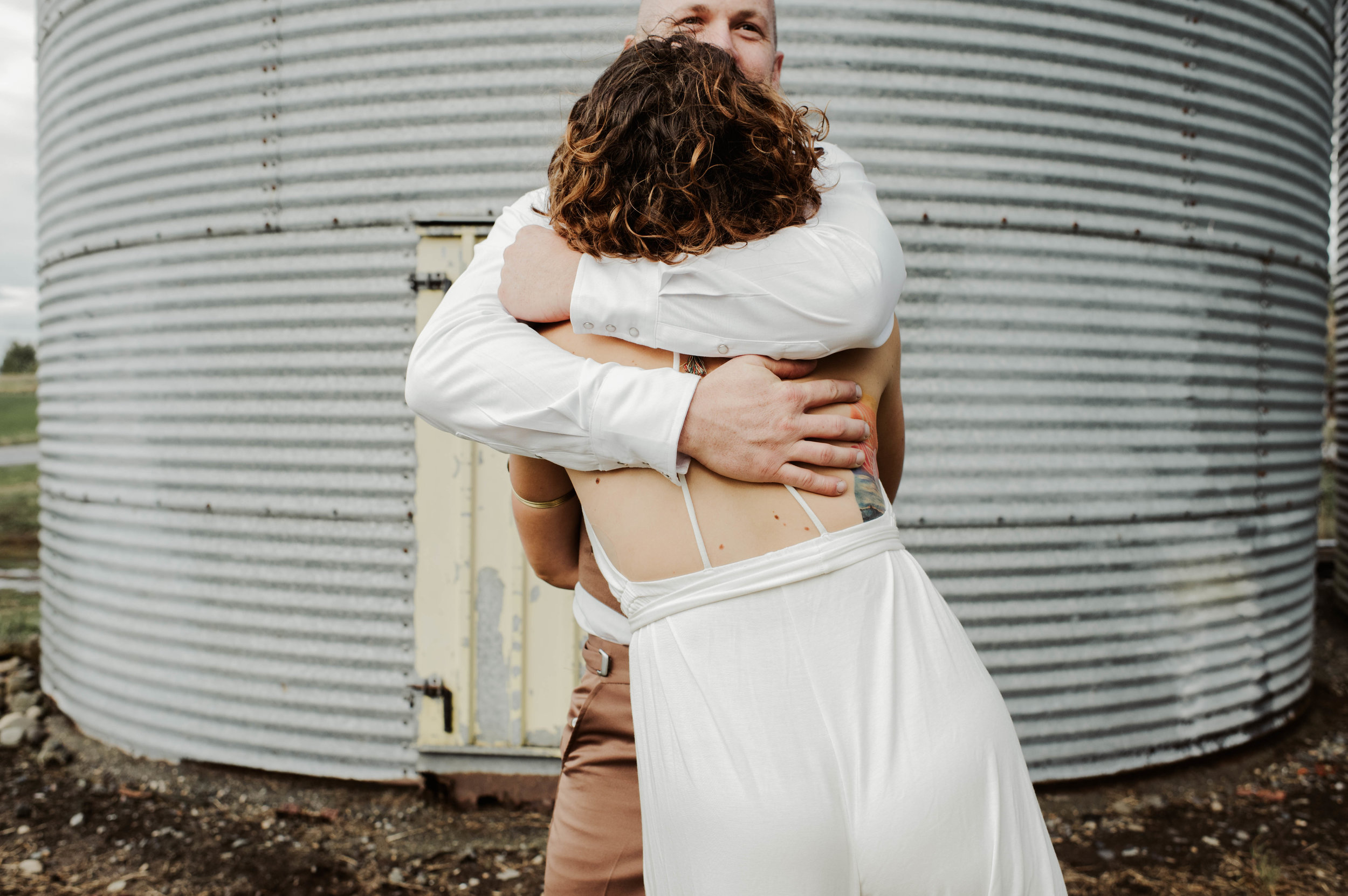 Let me tell you about these two. Briana & Kristian- you nailed this whole marriage thing!
They went to a courthouse on any other day. Made it official and decided they just wanted to have a big party with family and friends in a barn. Kristian put so much work into the space to make it the perfect venue to celebrate the marriage and he knocked it outta the park. Custom bar with a working front end of a car to frame out the wood and a welded BAR sign overhead. They had not one, BUT two bands who filled the night with unlimited dancing and entertainment. Did I mention everyone wore costumes?! Yes-- these are my kind of people.
I can't say it enough......there are no rules when it comes to your wedding. Do exactly what you want and it will be the best time of your life.
Congrats you two! I am so honored that you asked me to be a part of this celebration.